November 03, 2016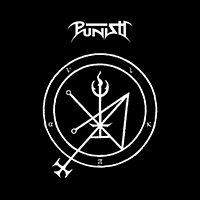 The material, corporeal or organic - don't indulge in Punish - Panik !
Thoughtfully and purposefully paces Call as first act, then melody mixed with jagged rhythms, swirling vortices in the unimaginable, pulling into uncharted space, visible only to the initiated - it should be in the middle of a monologue in support of ballads for a moment.
Anger have accumulated, and doubt pulled out, turning into Pan sound. Intense rage and anger of all musical parts recreate the foundation for the sublime soaring melodies, combines into a coherent picture with their ethereal clouds.
The rhythm of First galloping further until the significant vocal phrases, carefully stopping crazy flight for a bit, but continues it after a brief respite. But exciting guitar solo distracts attention from this race!
Brilliant instrumental saga Veils will make you forget about all the troubles of others, shrouding with their magical sounds and unique moves, that changes all around!
The fury and melody are combined in a single burst, striving for the Invert of all the world order to the rapid and ineradicable improvement. It violently and rhythmically hammering sound of their steps to the road of eternity!
Juggling pace and rhythm, suddenly tossing from one to another in its Binding. Then the rhythm sound is saturated confidence and significance, while the vortices guitar solo is not carried away by the remnants of the resistance away from the way of the Lord.
A story about the Mother not tolerate haste and ragged lines clear and tightly fills their sound surrounding reality without letting distract on extraneous topics.
On the contrary, it becomes Eternal instrumental saga that embodies the set of eternal rhythms to becomes immutable as the universe itself for anybody everywhere!