June 24, 2022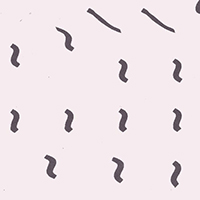 The Sunburn track opens the music book of the Dehd - Dehd (EP) album with an intriguing combination of musical and vocal mystery, further building the sound of the Tune Out song on the sparkling string chime and exciting vocal dispute, drawing various vocals in the foreground of the vocal part.
The adventurous striving for adventure and new discoveries in the sound of the Thousand Times composition combines inspired vocals chants and exciting fascinating musical passages, after which the enigmatic sound of muted romantic reflections envelops the twilight veils of the Twenty ballad.
Pulsating rhythmic musical waves roll in a stubborn march, bringing the mystery of vocal reflections to the fore of the Lately musical procession, continuing the bewitching charm of the sound with romantic echoes of past memories embodied in the musical motives of the Horses song, combined with the intriguing mystery of vocals phrases.
Thoughtfully, stubbornly and confidently, musical variations of the Any Other Night track brings vocal phrases to the forefront of the musical image,continuing the musical motifs with some quickening of the tempo and emotional uplift in the musical narrative of the Love Song. The Enough Fire composition emphasizes the final touch of the album with the mysterious embodiment of the prayers of Tibetan monks and oriental motifs.