November 05, 2019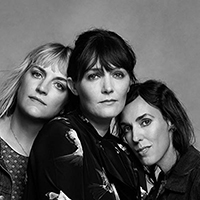 The soft and sensual ballad Superstar begins the Seeker Lover Keeper - Wild Seeds album, emphasizing the name in the chorus again and again. The title composition Wild Seeds continues the musical narrative, introducing blues notes into the musical artwork, enveloping them with the mesmerizing romanticism of the vocal part. Waves of memories bringing a touch of sadness, enveloping Not Only I vocals thoughts with whirlwinds of childhood memories and bringing memories of first love.
But pensive reflections of the One Way Or Anothercomposition bring vocal phrases to the forefront of the musical image, revealing a difficult choice of path of passage. But the enthusiastic tunes of inspiration offer the flying banners of admiration for the Beautiful Mind phenomenon. Then, with a mesmerizing vocal duet, Let It Out urges us to discard sorrows, feelings, and tribulations, throwing them out from mind. But the Time To Myself composition with a pulsating muffled rhythm and thoughtful vocal reflections returns some trends of doubts. I'm An Island and More Women continues the variations of thoughtful experiences, first introducing notes of relief and inspiration, again then returning some shades of anxiety.
Then the Two Dreamers song brings a whirlwind of trends of wanderings and adventures. The twilight veil of nocturnal reflection introduces doubts and a sense of uncertainty, which culminates in the trends of the Dear Nighttime certain sadness, ending the album with You've Got A Storysong that sounds with atmosphere of some mystery.