November 05, 2019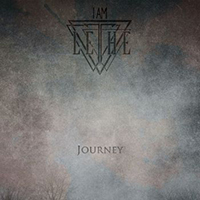 Bringing female vocals to the leading edge of the August composition, growling then alternates with female vocals, intertwined with a duet in the chorus. Soft and pensive Phantasmagore motifs elevates the banners of majestic experiences throughout the I Am Lethe - Journey album, complementing the leading female vocals with background tunes of growling.
The Cancer main motive envelops the vocal phrases with a bewitching and impressive atmosphere of sad reflections and saddened forebodings. Stonified continues the narrative of the mesmerizing tunes of a significant hymn, raising the banners of majestic musical passages. Again, female vocals with growling directs the sound of the White Moose composition, shrouded in the covers of melodic musical variations.
The musical atmosphere creates twilight of riddles and doubts, Leaf vocals phrases enter into an argument with the uncertainty of musical coverings. Epic musical trends intertwine with the unhurried development of the vocal part, creating the lace of the Redshift twilight anthem. The music of the beginning of the Blackbird composition hovers around the vocal phrases of female vocals, male growling brings waves of harsh drive. crowned with guitar solos from the beginning. Beginning with the enchanting trends of epic tales with female vocals, Haternal Walls then complements the music with a severe growling with epic musical motifs, completing the album with a progressive alternation of musical and vocal variations.