May 04, 2018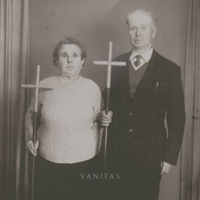 The rapid drive weaves together valor, courage and frenzy, taking in The Hell of Mediocrity song the celebration of other people's exploits, chasing the beginning of the In Twilight's Embrace - Vanitas album in ignorance, pointing out that honors and recognition must be sought somewhere in another spaces.
Driving mid-tempo musical waves, the Fan the Flame main motive manifests itself in a pulsating march, captivating for its significant narrative without the least doubt, confidently marching towards the chosen goal.
The dull fog of instrumental accompaniment envelops the As Future Evaporates vocal phrases with dark toga, displaying a wonderful calm and detachment in the enchanting melodies of the choruses. In the instrumental part, first a quiet melody precedes a solemn march, culminating in a low-key whisper.
Trembling viscously pulls the musical fetters, rolling up the echoes of the dark abyss, from which desperate exclamations come. Then the music pulsates in the mid-tempo march, which absorbed the echoes of the legendary songs of the past centuries.
Hope emerges from the dark fog with bright notes of a guitar solo, but then a hard stream of Flesh Falls, No Ghost Lifts gloomy fog carries hope away, enveloping the black haze all around. But in bridges and choruses, she again raises to the heavens entreaties, moving away from the influence of the surrounding gloom.
In a swift stream of thoughts, instrumental accompaniment tries to catch up with the Futility vocals phrases, supplementing them with new and new musical tones. After a swift race, the vocals and accompaniment intertwine in meditation, but are again carried away in a rushing race to unknown challenges.
Mysterious impenetrable fog of The Rift instrumental composition envelops the guitar solo with viscous and painful meditations. The last composition of the album The Great Leveller casts off the shackles, blown away in a bright burst of blessing and triumph of prowess and honor. Vocal complements this zeal with cautious forebodings, embodied in instrumental bridges.