November 28, 2017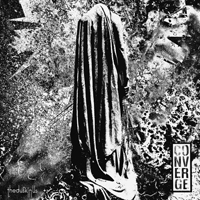 The energetic and bright A Single Tear intro continues to raise the vocal to the top of the sound, in the bridge before the chorus the melodic and sensuality bring a lot of emotional shades, the chorus moves from a fast drive to a powerful rolling march, then the vocals complete the sound with their experiences. These experiences starts the Converge - The Dusk In Us album with intriguing and diverse vocal and musical turns.
The dark fog of the guitar riff in the entry thickens the gloom, then Eye of the Quarrel furious drive sweeps the clubs of this fog.
The heavy, viscous Under Duress sound hinders the musical movements, the vocal strives to break free from these bonds, but they are strong and unyielding to the explosions of vocal indignation.
Incredibly complex Arkhipov Calm rhythmic structure is combined with broken riffs and unpredictable bright vocal cries, changing the style and pitch.
Distracting the sound in the direction of unrestrained drive I Can Tell You About Pain completes the vigorous furious tacts with harsh cries. The album's title track The Dusk in Us begins as a pensive romantic ballad, the restrained meditations of the vocals form in subdued quiet parties. Close to the end of the lyrical meditations they calls for instrumental power, and the vocals change the style from pure to screaming, putting its emotions into violent cries against the background of powerful guitar breaks.
After a thoughtful ballad, emotions and thoughts revolts in the furious stream of Wildlife as uncontrollable drive, in a bridge between verses interrupted by a wonderful melodic insert, playing the shades of main motive.
The cryptic sacrament of Murk & Marrow intro lasts long enough, then the vocals show up and the musical motifs envelop mysterious melodies with power and energy.
Viscous stringy motives bring heavy blues notes - so Trigger adds a portion of sludge to album's musical pattern. Then the vocals thicken, becoming sterner from the emotional harsh from time to time calling for a dense growling.
Then follows the brief compositions, Broken by Light brings a fast drive, giving mysterious ancient motifs in ultra-modern processing. Next, perhaps the hardest and tough composition of the album Cannibals, in a furious and impetuous drive it plays out the motifs of one style, then moves to a trash and finishes the song with a melodic guitar solo.
In the pensive fog of emotions and doubts, the ballad Thousands of Miles Between Us slowly and romantically develops his thoughts, enveloping the vocal reflections with the enchanting haze of musical motifs.
Beginning in a mysterious fog, Reptilian song completes the album so multifaceted and diverse, in vortexes of vigorous passages supplementing vocal emotional phrases, it's so difficult to give an unambiguous assessment of this diversity..