December 06, 2021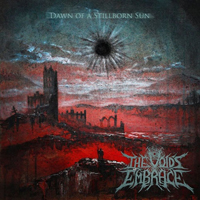 After an intriguing introduction, the title song of the Void's Embrace - Dawn of a Stillborn Sun album explodes with a frenzy of musical drive, combined with a vivid flash of vocal fury. The Day You Fall continues the musical narrative, combining the power and energy of the musical drive with the vocal significance, complete with the bright and sharp blade of the main motif. After the allure of the romanticism of the acoustic introduction, The Void's Embrace song envelops the vocal musings in swirls of musical fairy tale mystery.
In a dusky and heavy march, the Until the Night Will Fade song complements the vocal meditations with a twilight cover of musical mystery. The soft introduction intrigues with foreshadowing of mysterious discoveries, then cradles the twilight covers of musical variations and vocal dusk, then reveals the swift fury of the Servants composition. After an intriguing introduction, the Emtpy Lights song soars into a vivid whirlwind of musical thriller.
At times exploding with a whirlwind of musical fury, the Crimson Bloom song enchants with the musical artistry of a twilight tale, augmenting the vocal transformations with echoes of medieval epic sagas. The Flames of Ruin track partially continues these echoes, bringing the echoes of Nordic musical tales into the album's sound, but with the introduction of the vocals soaring into a furious whirlwind of musical thriller. The Ultimate Me song closes the album with a combination of variations of the twilight tale and explosions of furious drive.