May 11, 2021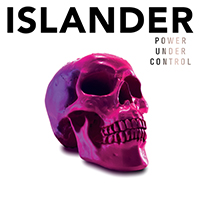 Anxious buzzer in the Darkness intro anticipates the driving musical dusk with vocal frenzy, ending with an emotional vocals recitative. Vocal experiences overlook the forefront of the Bad Guy musical image, continuing the Islander - Power Under Control album with emotional doubts and bring the rebellious mood in the chorus. The Green Slime Man explodes with a sharp fury of an unrestrained drive.
Music and vocals, which returned to the recitative, intertwined in romantic reflections, then complementing the Better Day vocals part with dreamy mysteriousness. Music artistry with oriental notes gossip the fascinating greatness of the musical lace of the All We Need majestic ballad. The Devil Red song is perhaps the most successful and hitty musical creation of an album, fond of the unity of musical artistry and vocal emotionality.
The mysterious A Boat Going By symphony is entry into the next part of the musical novel, which continues the overlapping reflections of the Beelzebub ballad. Tunes of radiotranspage continue to the Think It Over (feat. Hr) disturbing vocal reflections, sweaty rhythmic musical ripples. The Last Forever ballad facilitates the vocal part, giving the album some trends of psychedelic music. The vocal party complement the charming chants of a singing lady.
Music is hardened, but retains romantic sensuality into the Casket unity with vocal experiences, combining clear vocals, harsh and screaming. The Wait for It song completes the album with a sensual and emotional ballad.