October 30, 2020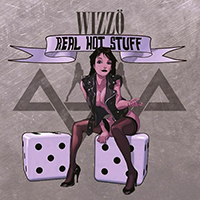 Severely and significantly pumping up the waves of mid-tempo drive, the vocal part raises the flags of proud importance, with the brothers-in-arms support in the Dr Destroyer chorus. The One Night Stand song continues the Wizzö (FRA) - Real Hot Stuff album, wrapping vocal phrases in a spicy round dance of guitar riffs.
Developing the style of southern rock, the Hot Rod walks in the sparkling sound of a mid-tempo march, crowning the rhythmic waves of the musical narrative with sonorous vocal phrases. The title track Real Hot Stuff intertwines musical passages and vocal phrases in an exciting and captivating dance. Leading the vocal part into the foreground of the musical image, guitar riffs emphasize the importance of vocal phrases in the Hellraiser mid-tempo march procession.
Vocal phrases continue to the I Do What I Wantdominate musical composition, creating a freedom-loving mood and insisting on the implementation of selected principles. The Dirty Legs vocals bring even more rebellious sparks to their part, the music complements these elements with notes of blues influence. Keyboard symphony and tender guitar passages are combined with inspired vocal phrases to sound of the Doesn't Matter romantic ballad.
The rhythmic playfulness of the Teasing the Devil composition returns to the style of the first song of the album. The final song The Pleasure Is to Play further accentuates the rhythmic pulsations and takes the vocal part to the top of this march.