June 25, 2018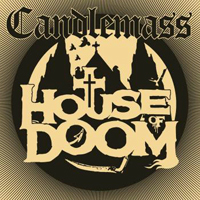 Hard and dense musical motives appeal to meaningful and wise thoughts, hard and persistently rolling the waves of drive in verses, driving hard sections in bridges. But the vocals, which preserve the enchanting melody in verses, raise epic romanticism to incredible heights in the title track's Candlemass - House of Doom choruses. In the instrumental part, first the keyboard solo takes the music to an incredible distance, then the guitar solo returns to the vastness of the gloomy drive.
It should be noted that this album sounds incredibly intact - as if each song reveals it from another side. Here Flowers of Deception combines in couplets couplets and choruses of the previous composition, but making choruses and bridges after them are incredibly dense and viscous.
Carrying out the vocal phrases and reflections on the front plan Fortuneteller appears as a calming, calming and enchanting romantic ballad. Music, based on the guitar motives leaving the keyboard on the background, recedes before the vocal dominance.
But the instrumental parties are calling for compensation for their losses, toughening in the harsh fervor of a slow, burdened and burdensome Dolls on a Wall composition, completing the album with an atmosphere of incredible, inexplicable and obscure fatigue.