September 23, 2018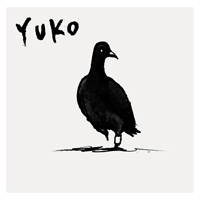 The title track begins the Yuko - Cher Ami album with full of sadness by the twilight haze, sadly and unhurriedly developing its mysterious story in a soft and light sound, enveloped in sacraments and mysteriousness. The vocal part in the final part is full of despair.
Preserving the notes of sad experiences, the next Jenny (Drunken Fool Song) composition overwhelms with saddened romanticism, somewhat annoying the sound and giving it a touch of French chanson fanned by cosmic rays.
Manifesting itself already fully mysterious cosmic flow embodied in Jackie's Movements instrumental suite, adding artistically mystery to the album's music.
The pulsating atmosphere of the Sgt. Stubby composition creates an overwhelming sensation, the accompaniment creates a viscous background in which the guitar solo brings up shades of hope.
Developing the mood laid out in the last composition, the Walk This Land vocals offers pleas for the blessings of the principles, filled with hopes and expectations.
Acoustic Cold Mice romance envelops the atmosphere of lyrical memories, emphasizing its name in thoughtful choruses.
Playful artistry introduces the element of hippie freedom and the spirit of Latin American folklore motifs, combining in a fascinating fun of Cunt Slunt inspiring composition.
The atmospheric haze of the mostly instrumental composition Requiem For A Battlefield with thoughtful memories with howling winds against the background anticipates the final composition Quiet House , discarding sadness and sadness, giving inspiration and leaving encouraging impressions, concentrating on the accentuation of its name.