January 22, 2021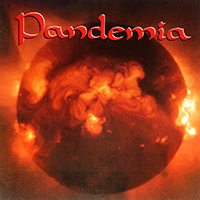 The twilight musical echoes of the haunting symphonies are complemented by the muffled whisper of the storyteller, then combining the harsh male growling and the anxious tune of the female vocals in the Nacimiento y Fuga song, starting the sad and pensive sound of the Pandemia (ARG) - Prana Sempiterno album. The Ignonimia vocals part extends its variety with a sad, wailing male vocal and a demonic screaming.
After an insistent introduction, the Gloria del Odio track focuses on unhurried reflection and an enchanting keyboard symphony solo. The Mortuary Beauty song is shrouded in a shroud of dusky mystery and gloomy musical obscurity. The 64 D.M.C. composition begins with an enchanting violin solo, then combines with it alternating vocal variations.
In an atmosphere of ritualistic and sacramental mystery, the Eli, Eli, Lama Sabachtani song sticks to the marching direction of its leitmotif, complementing it with the soft chiming of an acoustic guitar solo and vocal doubts. The sound of the Last Wait song captivates with its unity of emotionality and artistic impulse in a progressive musical expanse.
Sternly, stubbornly and persistently, the Vestigios de Odio mid-tempo march marches under the banners of the dark anthem. After intriguing preparation, the Inevitable Daz (Tango Rustico) song wraps the vocal procession in a shroud of twilight musical mystery. The Prana Sempiterno track closes the album with muffled echoes of ritual tambourines.