February 10, 2021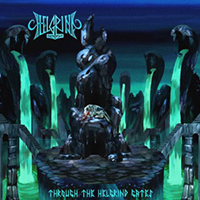 The Hymn Of The Heathen Glory introduction begins the musical narration of the Helgrind (CUB) - Through The Helgrind Gates album with epic proclamations, anticipating and creating a suitable atmosphere for its further musical narration, developing by the unyielding and insistent drive of the Throne Of Bones And Ice composition, supplementing the main vocals with the backing of the brothers-in-arms.
Captivating with musical charm, the Winds Of War song complements the drive with vocal emotionality, accentuating the rhythmic nature of the vocal calls. The charming guitar solo of the I Am My Fate intro creates a unique and catchy musical atmosphere, which in the further sounding combines with the drive inherent in this style of music, which continues in the musical narration of the Time To Conquer track, more emphasizing the epic musical atmosphere.
The singing of the birds, the negotiations between the comrades-in-arms are completed by the outburst of the drive and anger of the Forsaken song, which further combines the screaming and growling of the vocals in the same flow with the musical drive. Starting with the vocal lead, the Bringer Of Light saga transforms again and again in its sound. The Profaned By The Light Of The Moon composition explodes with unrestrained drive of frosty snowstorm, which calms its fury with the introduction of the vocals. The Through The Helgrind Gates song closes the album with its title track.