August 28, 2018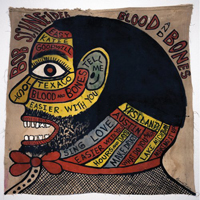 Album Bob Schneider - Sea of Duress begins with concentrated reflections, outlined by a sensual composition, slowly rolling its thoughts in Making It Up chosen plane, trying to expand the genre limits, but neatly following the indicated hypostases.
The title track Blood And Bones continues the album with sensual reflections, from the point of view of your humble servant - the most successful in the whole album.
Denser, more confident rhythmic Easier With You combines rap and blues together in a composition.
The notions of progressive artistry and epic tales precede the ascension of Goodwill rap tales, which many will like. But the fantastic motifs appeal to pure vocals, intertwined with reperic legends.
Country style goes to the forefront, referring to unforgettable compositions. Lake Michigan it identifies to the Lake Michigan fully! The country style goes into the Texaco background, leaving the dominant positions of turnips, leaving, however, their own ideas. A peculiar ballad Snow Men unites a variety of styles, leaving a hint of the unknown spirits on the background.
A thoughtful ballad Easy rejects zeal and impulses, enveloping sensual reflections, leaving a note of female additions to the background of the main male vocals. Everything Changed continues a similar sound, giving even more space to experiences and raising male vocals on the background of other experiences.
Tighter, harder and more focused Tell Me What You Want continues this sound. Apparently, pubs and taverns also need cowboys and their experiences. Strange reggae Make Drugs Get Money intertwines with rap and country together, leaving the vocal to dominate the first-published pitch. A sensual ballad Hours And Days throws the experience away, a sensual symphony concealing them to the distant background. Vocals comes to the fore, but the sensual symphony adequately supports it.
Pulsating artistry with notes of drive in the Sing About Love track completes the album, the vocals give a note of thoughtfulness.