June 03, 2018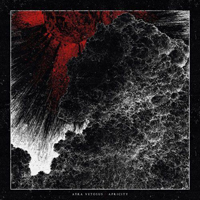 The pensive acoustic guitar solo is hovering in an obscure fog, fascinating with the romantic melody of the Oceans Of Light, Rainfall Of Stars introduction, which will then be transformed into a grand symphony, sparkling with instrumental passages, raising vocal emotions to an incredible level. So artistically and wonderfully the Atra Vetosus - Apricity album begins. In the choruses there are pure voices of invisible spirits, who give pleas and assurances of their own support to the narrator, carried away in the impetuous gusts of emotional screaming.
While building so majestic laces of symphonic melodies in the mesmerizing frosty air shimmering Ever Falling Snow complements the sound with a touch of northern folklore, supplementing it with meaningful reflections of clean vocals that correspond to confident directions for the screaming vocals questions.
The invisible bard writes out the enchanting guitar chords of the acoustic instrumental saga Violet, then there are cellos on the background, creating a wonderful artistry of the instrumental suite, turning into a frenzied drive, immediately swept by nervous vocals rushing into an unrealistic attempt to warm up in the Where The Lost Spirits Roam embrace of frost. But in the instrumental bridges the melodic enters into an equal fight with a drift, then mingling together in verses.
Acoustic passages are woven in illusory laces, enchanting by the slow and painstaking creation of the Fading Life, Winter Winds main motive, which draws into its magical expanses with its delightful sound, enveloping vocal phrases with exciting shades of frozen words in frosty air. And these icy charms shine with glistening highlights.
In the icy palaces of high-altitude palaces the frosty winds are intertwined in so majestic motif, combining wind and string passages in the Amber magical symphony. The muffled chants of the obscure ghosts are interrupted by a wave of melodic drive, bright and excitingly rushing impetuosity and melody unite into so fantastic Of Ancient Prophecies song.
Pulsating in a magnificent march, Pravitatem Cordis Hominis pensively and wisely paces in search of the right path. Vocal reflections are bogged down in a viscous musical cover, but the instrumental bridge is carried away in a bright musical stream to the enchanting unity of the secular winds with orchestral parts of violins and keyboards, completing the composition and album with a marvelous union of restrained rage and majestic symphonism.