April 03, 2019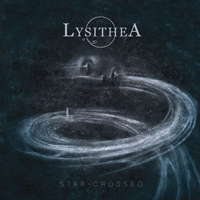 The pensive sadness of sadness envelops the An Empty Throne intro with the enchanting romance of the dark solemnity, some trends of cosmic romanticism anticipate the entry of the vocal, unhurriedly rolling its narration in the haze of musical twilight. Even the first composition anticipates the style of the Lysithea - Star-Crossed album.
Pumping some waves of anxiety with the general sound of a guitar solo introduces enchanting trends of inspired romanticism. The majestic keyboard passages anticipates the introduction of Away vocals, then fanning his narration with the covers of twilight romanticism.
Thoughtful covers of the The Longingmain motive envelop with a thoughtful twilight, slowly and thoughtfully rolling the canvas of its narration, without being distracted by momentary variations.
A charming instrumental ballad Celeste begins with acoustic guitar meditations, then transforming into the greatness of musical solemnity. Its sound anticipates the introduction of the Unearthly Burial song, which develops musical motifs set by the previous song. Then the vocal mixes are intertwined with the romantic thoughtfulness of instrumental motifs, retreating for a soft and thoughtful mystery in the instrumental bridges.
The crown album begins with the mystery of keyboard romanticism, then the motif given by this motif by the gloomy veils of a denser and more severe musical narration. The album completes the Fever Dream composition, which sounds like a magnificent funeral march, from time to time complemented by the swift rage of a dark drive, crowned with melodic guitar solos.