March 04, 2022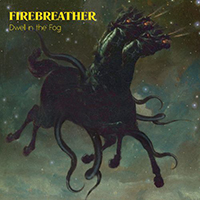 Insistently, persistently, and thrillingly, the music and vocals weave together in the mesmerizing musical unity of the Kiss Of Your Blade composition, drawing the listener into uncharted tunnels of unseen wanderings through innumerable branches of reality, during which innumerable encounters and bloody battles must be fought. The soft and thoughtful guitar solo of the intro sets the direction of the solemn and significant march of the title track of the Firebreather - Dwell In The Fog (EP) release, then complements the sound of the majestic and significant anthem with twilight vocal mysteries in a unified charm with the epic narration of the enchanting musical tale.
After an intriguing suspense for the introduction, the Weather The Storm composition takes you into a circle of leitmotifs around the vocals narration and unites with it in an exciting musical stream.
In the introduction, after a mysterious wait, the vocal part, wrapped in a toga of musical covers, comes to the forefront of the Sorrow musical image, slowly, meaningfully and persistently marching along its chosen path.
The dusky mystery of the musical haze envelops the vocal reflections, restraining the vocal procession by the viscid and lingering musical sound of the Creed song, anticipating the unification of epic motifs of bardic tales with a battle march in the sound of the Spirit's Flown final album's composition unite with the vocals exasperation.