August 05, 2021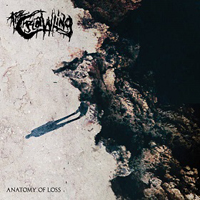 Announce an entry into the mysterious phrase, An Immaculate Deception song then rolling the viscous waves of a painful musical procession, vengery of the crest of musical waves by the severe growling vocals. The Poison Orange song continues the musical narration of the The Crawling - Anatomy Of Loss album with a painful procession in the gloomy atmosphere of non-bead twilight, emphasizing the significance of vocal phrases. But then the music rolling the pulsating waves of the acceleration of the pace. But then the vocals oppresses the musical pace.
Musical motifs are marching along the Acid On My Skin path, specified by the vocal part, leisurely and thoughtfully choosing the way. But then the sound of the All Our Failings composition compacted and fascinates musical variability, choosing a slightly different way for the musical combination of these musical phenomena.
Setting the twilight atmosphere of the musical narration, The Right To Crawl song process the twilight procession, but then it variates a pace of musical journey and diversify the vocal batch, complementing the growling by screaming vocals. The Violence Vanity & Neglect intro's guitar solo fascinates with the shades of twilight musical mystery, which is then complemented by deep and significant vocal phrases. The Catatonic composition completes the album of its longest musical artwork.