October 20, 2018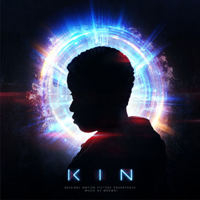 Softly and gently, the piano begins the Mogwai - Kin album, developing in its music into the pensive Eli's Theme symphony with a muffled, disturbing background a string of thoughts and conjectures, surrounding perception of a mysterious fog of obscure conjectures.
Alarms ingratiatingly come to the forefront of the Scrap composition, keyboard shortcuts compete for the dominant position in the sound, continuing the pensive symphony of a musical work.
But pulsing with a restless ghost in the twilight haze, trivog rises into consciousness with the sound of the Flee composition, seizing the mind with a disturbed throb and agitated shaking of musical lace.
Hiding on so shady backgraund, Funeral Pyre track's music insinuatingly and slowly develops in a mysterious haze of mysterious secrecy. But inspiration rises from non-existence, interlacing in a fascinating lace of Donuts reassuring symphony, inspiring thoughts about future changes for the better, proving that all is not lost and not all is lost.
Pensive Miscreants sonata soothes disturbed thoughts, enveloping in a veil of caring non-feeling and wrapping it around in soft, restrained melodies.
Hidden anxiety gleams in the Guns Down background, but motifs filled with encouraging expectations create a vague anticipation of the upcoming events.The title track of the album (which is the OST of the film of the same name) Kin continues the style of the previous songs, but develops them in a more grand and symphonic performance, twisting the mind around with a ghostly whirlwind of anticipation of future changes. We're Not Done (End Title) completes the album with a wave of bright drive and complements the instrumental suites with vocal phrases.