August 14, 2021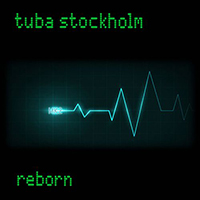 Starting with rock'n'roll energy, The There's Nothing Like It song pacifies the tempo to the entry of emotional vocals, returning to the instrumental fragments to the redemptions. The Never Leaving You continues the musical narration of the Tuba Stockholm - Reborn album of the vocal party in the musical image. Bass guitars colo rolls the musical canvas of the sound of the Learning How To Love song, then crowned with vocals inspiration and keyboards artistry.
Inspired and leisurely marching, the That's How I Keep On Breathing composition introduces the influence of southern rock to the musical expanses of the album. The intro's guitar solo carries music and vocals to follow the path laid by the Knocked Out leitmotif. Dansing musical motifs are intertwined in the procession of the mid-tempo march, again and re-emphasizing the song's name in the You Better Run chorus.
The Changes is rolling the waves of energetic guitar riffs crowned with vocal inspiration. After the intriguing entry and thoughtful The Rest Of Our Lives verse, the vocal part is at the top of the musical image, complementing the main vocal of the signs of music associates. The By The Way That You Walk acoustic ballad continues the album with a charming combination of a romantic atmosphere of musical cover and vocal inspiration. The Move Like The Wind composition completes the album with so inspired musical artwork.