October 18, 2021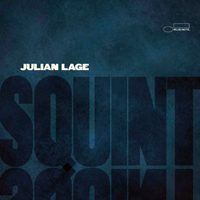 Leisure meditation of the Julian Lage - Squint album entering the atmosphere of the Etude sublime arts, then the guitar solo creates shades of playfulness and entertainment in the sound of the Boo's Blues composition.
The title composition Squint introduces an extension of recreation and liberated violis on the part to the world, then highlighting the dominant position of guitar improvisation in a musical image. The Saint Rose track carries the atmosphere of wanderings and adventures. The muffled echoes of the discreet drive create background support for the charm of the melodic and fascinating guitar solo.
Tempting musical passes create a soft and gentle atmosphere of the Emily romantic ballad. The Familiar Flower complicates the musical structure, progressively and impressively twisting musical improvisation with the invested and mysterious dance. The Day and Age composition creates a sense of returning distant memories, slowly silent in the atmosphere of melodic romantic reflections.
Surrent and thoughtful sound of the Quiet Like A Fuse creates a musical background suitable for lyrics and memories. The Short Form sounds with a soft romantic chime acoustic guitar solo, preceding an inspired completion of the album with the Twilight Surfer composition.