October 13, 2021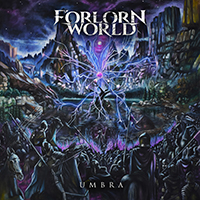 After the inspired entry of the Moving Mountains song explodes rage, but then bright guitar and vocal appeals expand the stylistic framework of the Forlorn World - Umbra album.
The Shadowmancer disagging the vocal party to the fore, the musical composition is very transformed by the sound.
Speaking with thoughtful entry the Before the End to the next part of the album, further deploys the fury of the drive and rage in the sound of the March into Void and Traveller compositions, that complements the sound of the album with a variety of variations and expand its stylistic framework with an incredible mysteriousness and unexpected musical transformations.
The power of vocals and the Pillars of Eternity music is combined in a single impulse.
The title track Umbra completes the album with an insurmountable melodic exclamation.