February 26, 2022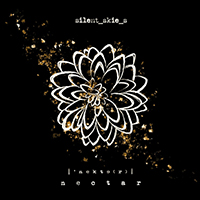 The pensive meditations of the Fallen from Heart song slowly open the gates of the Silent Skies - Nectar album, enveloping the listener with the charm of soft and melodic instrumental covers, progressively and artistically enveloping the vocal reverie. The Taper composition brings the saddened vocals musings to the forefront of the musical image. Somewhat throwing aside and dispelling the sad atmosphere, the Neverending song indulges in daydreaming, preserving notes of unfulfilled hopes in the vocals confession complemented by the soft chime of the guitar and keyboard passages.
Vocals reflections are indulging in memories, reconstructing events of the distant past and asking the Let It Hurt question. The keyboard solo, along with the vocals reverie, raises The One ghostly chalise of sparkling musical grandeur.
The mesmerizing charm of the Leaving main motif creates a mysterious intrigue for a muted and cautious procession of vocal reflections, then develops into an epic antique Cold saga, as if piercing space and time with an invisible blade. The Better Days romantic ballad captivates with its pacifying wistfulness and the unhurried mystery of the musical narrative.
The vocal confession comes to the forefront of the Closer musical image, foreshadowing the album's final chord of the instrumental keyboard suite of the Nectar title track.