April 06, 2021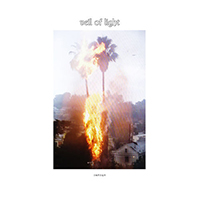 Pulsing musical impulses anticipate sparkling emotional the So Hard song's vocals narration, continuing with twilight musical mystery in the electronic pulsations of a futuristic atmosphere that sets the stylistic sphere of perception of the Veil of Light - Inflict album's music. The persistent rhythmic waves of musical pulsations set the modernist echoes of the battle march. But the You Done Me Wrong vocals brings the spirit of saddened romance to the musical image.
Musical urgency howls with echoes of unsettling omens, creating a lace of twilight veils of the Fact2019 main motif around vocal reflections that combine two different vocals. The Holy Wars track is blowing waves of rhythmic pulsation and accentuating the beats of the musical procession.
Musical mystery takes you into the gloomy atmosphere of the Europe fairy tale, lifting inspired vocal phrases and sparkling notes of musical artistry above the pulsating heartbeat of the musical organism. Rhythmic persistence takes the listener to a journey through the Animal Instinct sparkling twilight of electronic dreams with the male and female vocals duet.
The Inflict album's title track weaves a twilight haze of intriguing mystery into the intrigue, then bringing the vocals to the forefront of musical mystique. The Nothing Left song ends the album's musical narration with a haze of romantic obscurity.