April 10, 2020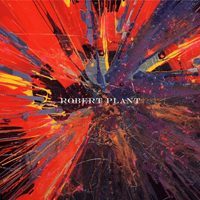 The inspirational artistry of the Burning Down One Side musical narrative is intertwined with vocal reflections in a leisurely dance. Starting with the brooding mystery of romanticism Like I continues the Robert Plant - Digging Deep album with a melodious sacrament. A slam of rhythmic pops complements the procession of acoustic guitar chimes in the embodiment of the Big Log brooding ballad.
The artistry of the musical narrative is intertwined in a bewitching dance with In The Mood vocals reflections. Too Loud somewhat complicates the rhythmic section, bringing vocal perplexity to the fore. Expanding the stylistic framework of the album somewhat, then walks with a vocal recitative, topped with appeals. Little By Little envelops listeners with the covers of thoughtful romanticism, partly returning to the style of ancient times.
Romantic ballad Ship Of Fools continues the album with gentle musical variations in an embrace with vocal charm. Acoustic variations of the Tall Cool One guitars solo pump up a whirlwind of inspiration, accelerating the musical pace and appealing to a certain demonstration of hard blues and memories of rock and roll. Hurting Kind fully embodies these appeals. Tie Dye On The Highway vocals uncertainty and doubt are intertwined with lace of musical passages.
Uncertain musical doubts are transformed by a progressive complication of rhythm, complementing the Calling To You composition with echoes of oriental folklore, but then the vocals bring blues tones to it. 29 Palms walks with a more confident and dense musical drive, lifting vocal phrases to the crest of waves. Soft acoustic Song To The Siren intro guitar solos envelops vocals reflections with bewitching lace of romanticism.
Carrying away musical artistry, the vocal again and again emphasizes the name of the Morning Dew song in the blues narrative. oubts about the Shine It All AroundD intro end with an uncertain march, bringing even more epic doubtfulness to the Tin Pan Valley final composition of the album.