April 08, 2021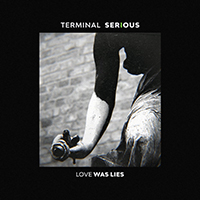 The intriguing playfulness of musical motifs is assessed by musical banners to the All My Desires march of sad-hearted vocal doubts in the twilight ignorance. The Lamb song's vocals reflections are fascinated by the connoisseurs of the Terminal Serious - Love Was Lies album into the atmosphere of the twilight mystery.
Giving some shades of inspiration, the Shit Inside vocals phrases seem to come into disputes among themselves, twisted between hope and doubts. The Warporn twilight symphony gives musical narration some shades of mysterious mysteriousness. The Love Was Lies title track s injected by an exciting sea of musical artistry, wrecked this fascinating melody by vocal reflections in the romantic atmosphere of sensual doubt.
The Goodbye instrumental track envelops with a mystery, which is to be protected by a solution among countless options. But in the final part the vocals appears, again and re-emphasizing the name. The Disorder song's music combines futuristic enemy pulses with melodic romance of minstrel sagas. The vocals part is highlighted on the forefront of the I'm Already Gone musical image, carried away the musical narration into the world of the doubt of the population, but the sparks of hope in the vocal phrases of the chorus.
The impudent impatient symptoms of musical waves of the Soul Misery song somewhat doubts this dusk with romantic patches of vocal phrases. Having accelerating the sound of entry, the New Jail shares the vocal batch into several layers and complements the main vocal of the background patience, preceding the final album's Eyes Of A Child composition, rhythmically mischieving under electronic music.