February 18, 2022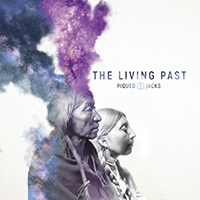 Starting with a dancing musical extravaganza, the Loner vs Lover song brings some mystery with the vocal part of the verse, returning to the motives of the introduction in the chorus. The P.A.I.N.T. instrumental composition wraps up the atmosphere of mystery, acting as an introduction to the Piqued Jacks - The Living Past track of the third album, developing the atmosphere of mystery and wrapping the vocal emotionality with lace of artistic musical covers.
After a mysterious and intriguing introduction, the Eternal Ride of a Heartful Mind song raises the banner of a solemn musical procession, step back from the wise vocals musings of the verse, only to repeat the triumph of the chorus. The sound of the Sublunary twilight ballad envelops the atmosphere of mystery, alternating dreamy vocal reflections with rebellious vocal outbursts, continuing a similar musical style in the sound of the Dusty Shelves song, bringing the vocal part to the forefront of the musical image.
Vocal emotionality dominates the inspired musical procession of the Being Hurt ballad, combining in the charm of the Mount Bonnell keyboards symphony with musical motifs, then supplemented by guitar passages. The Don't Hope, Believe thoughtful composition closes the album with a subdued romantic mystery.