February 17, 2022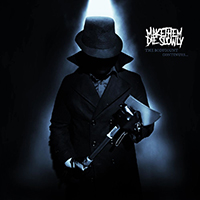 A sad and shrouded in a veil of light sadness, the Request Backup piano solo serves as an introduction to the Make Them Die Slowly - The Bodycount Continues album's title track, which swirls with a whirlwind of unrestrained drive and emotional fury of vocal anger. But the music and vocals extend the motifs of the previous introduction into the atmosphere of a twilight symphony. The Terror Begins futuristic keyboard passages set the direction for the development of the main motif, then alternating between screaming and growling in the rhythmic march of a meaningful dark anthem march.
The intro of the Slaughter High composition foreshadows a swift flight, topped with motifs of a ghostly symphony and notes of gothic echoes. The vocal part comes to the forefront of the Camp Cadaver epic musical saga, complete with appropriate and impressive musical support. After a brief proclamation in the introduction, the Doofus song continues the stylistics of the previous tracks, but more accentuated and powerful, embodying waves of musical drive and varying the tempo in an artistic mystique.
Playfully and mysteriously dancing keyboard notes complemented by mystery of background chorales the Hack-O-Lantern composition continues with progressive jagged rhythm and twilight mystery of obscure omens. The Thrill Me! track slightly extends the stylistic frames of the album, supplementing them with influences of industrial style, but preserving the gothic atmosphere of the musical narrative. The Street Trash fully embodies the title, introducing elements of unrestrained thrash metal in the verse, combining them in the pre-chorus bridge with the general stylistics of the album, anticipating a similar unification of industrial and gothic motifs in the Dead Alive final album's track.