March 05, 2019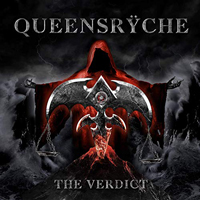 The pulsating power rolls in Blood of the Levant meaningful wave, the vocals complement the sound with epic shades, keeping the beginning of the Queensryche - The Verdict album in a midtempo narration, interlaced with ribbons of oriental shades.
Twilight mysteriousness intercepts oblique Man the Machine vocal reflections, continuing the album by the gloomy interlacing of doubts and inspirations.
The introduction, the verse and the instrumental bridges creates an enchanting lace of progressive musical passages, the Light-years chorus simplifies the sound and elevates to the traditional heavily metall inspiration.
The epic narrative of the Inside Out verse elevates honor and praise to ancient legends, introducing spicy influences of distant wanderings in instrumental bridges and raising inspiration in the choruses.
The swiftness and haste of vocal phrases from the Propaganda Fashion very beginning appeal to attention and reject impatience, then from time to time raising a veil of mysterious reflections and again being carried away in a rush of doubts.
Dark Reverie ballad full of seductive breath envelops in verses with thoughtfulness and doubts, raising a bright lace of impressions and emotions in the choruses.
Again, the Bent verses envelops with twilight reflections, but the choruses explodes with a whirlwind of emotions and emotions.
The viscous and hazy smoke of the spicy atmosphere envelops the mind and thoughts with sparkling motifs of oriental experiences, invisibly and unexpectedly building up the lace of the Inner Unrest main motive. Continuing the gloomy canopy of the eastern atmosphere Launder the Conscience complicates the rhythm, juggling with progressive musical anticipations. Fascinating romantic anticipation thoughtful Portrait ballad completes the album with unhurried doubts and expectations.