March 04, 2019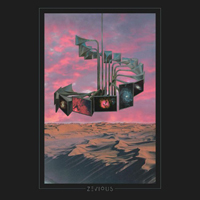 The enchanting twilight of the Tube Lord song starts the Zevious - Lowlands album with charming parades, intruding to further listening.
Violently driving in piles on the upcoming path, Smear Campaign slowly marches, paving the way for further narration. Its march is so broken and difficult - it makes no sense to describe: it is necessary to listen to this progressive march.
Mysteriously and unpredictably, Slaves Of Rotor beginning envelops mind with a complex and broken rhythm, incredibly mysteriously transforming the size with an inconceivable mystery of omens.
Hardly, flowery and mysteriously pulsating, Ritual Based Symmetries nevertheless creates a fascinating atmosphere of the main motive, erecting invisible castles and ghostly desires, recreating the enchanting atmosphere of fascinating omens.
The harsh sound of Null Island envelops in a gloomy atmosphere, but epic omens rise with a pulsing haze.
The Sensor Recall music envelops the chains with obscure doubts, enveloping the web of mysterious omens. Then drive trends alternate with returns to the style of the intro.
Painfully and visco entering, The Slow Reach song completes the album with trends mysterious inspiration, progressive and mysterious interweaving's improvisation in a single musical way.