December 21, 2021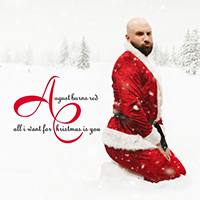 The August Burns Red - All I Want For Christmas Is You album's title track, dedicated to the sacred holiday, begins the musical narrative of the holiday extravaganza with a bright guitar solo, enchanting the listener with a sparkling extravaganza of holiday inspiration and anticipation of the festivities to come.
Enchanting with its romantic musical motifs, the Avalanche composition recalls with its melodic guitar passages the love experiences of the past years, setting you up for the coming trials and love affairs.
Energy, drive and inspiration lift the listener up in the musical passages and variations of the It's The Most Wonderful Time Of The Year track of the preternatural anxieties.
Developing and intensifying the sense of approaching festivities, the Winter Wilderness composition envelops with enchanting echoes of mystical premonitions and expectations of the embodiment of desires.
Well, while the Soviet Union was watching "Irony of Fate" movie, the rest of the world was watching different parts of the Home Alone Theme cinematic peculiarity.
The sound of the What Child Is This? (Greensleeves) song sends to the atmosphere of the medieval times, combining the motifs of ancient Druid rituals with the drive and progressive complication of the rhythmic structure. The Last Christmas (Wham! cover) completes the musical narrative of this release with the most recognizable Christmas composition - transforming the sound of the original composition with its rapidity and tremendous energy with a progressive twist of rhythmic solutions.