May 15, 2018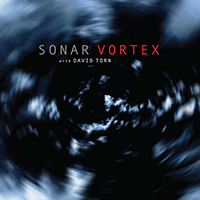 The rhythm pulsating in unhurried ambiguity forms the basis of the mysterious sound, the complicated ornament of the chime of the guitar strings fringes the clips of this path. The solo guitar searches for opportunities to decorate this twilight fog, constantly raising its reflections over the haze that envelops the sound of the Part 44 composition.
Transfering the Sonar - Vortex (feat. David Torn) album's wanderings intoso dangerous catacombs, Red Shift track creates an alarmed atmosphere, being in danger, the direction of which is impossible to predict. In the middle the composition thickens insinuating reflections, hiding in the shadow of a safe cache. But the ghosts of approaching dangers come out of the shadows, attacking the mind with reckless confusion.
Relaxing atmosphere conceals the guitar meditations in a soft and meditative musical image, enveloping the surrounding space with complex movements of ghostly doubts, interwoven with guitar passages in the intriguing mystery of the Waves And Particles pacifying haze. Monolith continues this incredibly calm musical mood, hiding the notes of anxiety in meditative reflections. But ancient traditions create a majestic atmosphere in which fuzzy guitar passages create a progressive charm, slowly enveloping the clinging mind with the sparkling fog of ancient chronicles.
The intro of the title track Vortex freezes in a choked premonition, enveloping the perception with an obscure misty distortion of surrounding musical phantoms. The album embodies the confident calmness of the album with notes of anxiety, shimmering in the stirred up Lookface! intro, anxious splashes uplifting the canopy of the musical image, but subside and dissolve in an incredibly calm final haze.