January 12, 2021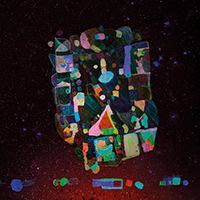 The Hold On begins the Little Dragon - New Me, Same Us album's musical narrative, emphasizing the title over and over again. Then a musical tremor with background tunes anticipates the swing from side to side of the Rush main motive.
Slowly and sensually the Another Lover envelops the vocal narration in a romantic musical atmosphere. The mysterious playfulness and rhythmic pulsations create intrigue in the Kids intro, then more and more accentuating the pulsating sound. The muffled pensiveness of the Every Rain song complements the album with romantic notes.
Introducing a mysterious chime in its intro, the New Fiction continues the musical story with a mesmerizing ballad. The Sadness continues the ballad style, but complements it with an atmosphere of brooding sadness, bringing encouraging notes with keyboard passages. The male vocals monologue asks questions, but then the Are You Feeling Sad? music and vocals whirl in a playful dance.
The vocal part comes to the forefront of the Where You Belong musical image, complemented by the musical atmosphere of unhurried pulsations. The Stay Right Here continues the musical narration with an epic tale, adding inspirational vocal phrases to the atmosphere of a solemn anthem. Final album's track the Water brings some mystery with muted vocal reverie.