May 27, 2022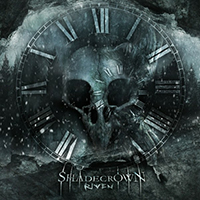 Keyboard notes of mysterious brooding develop into the melodic musical narrative of the Not Until the End song, wrapping the vocals phrases in veils of mysterious charm, then transforming the beginning of the Shadecrown - Riven album into a combination of melody and mid-tempo drive. The Lifelong Dying composition begins with motifs of ghostly memories and echoes of forgotten legends, then ascending in a solemn procession of a majestic anthem.
Carrying away the musical motives of a mysterious fairy tale to the expanses of epic tales, the Rain's Edge musical saga captivates with the unity of epic lyrics and bewitching musical motives. Condensing the gait of musical sounding, The Ghost I Mourn battle march combines tales of legendary heroes and the unity of rhythmic gait with the melodiousness of sound.
Echoes of bardic songs and medieval knights' tales are intertwined in the bewitching lace of the Incomplete ballad, complementing the bewitching musical sound with a vocal part that alternates clean, screaming and growling vocals, continuing a similar style of narration in the sound of the Hate Reflected song, enchanting with the echoes of ancient legends and enchanting with the melodiousness of their embodiment.
Setting the main motive of the Divided stubborn musical march already in the introduction, the music and vocals charmingly intertwine in the whirlwind of a single musical stream, anticipating romantic thoughtfulness in unity with the vocal music variations of the Traces final ballad of the album.