November 22, 2019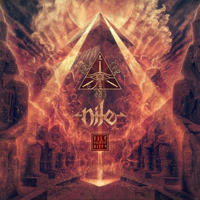 Musical power and curious variations knock down, then the Long Shadows of Dread spherical musical variations continue the beginning of the Nile - Vile Nilotic Rites album with thoughtful waves of narration. Vocal breaks The Oxford Handbook of Savage Genocidal Warfare into the forefront of the musical drive, leading the narrative. But then fierce musical passages twist their own poetry.
The musical pressure of theVile Nilotic Rites composition builds up irreconcilable pressure, then exacerbating its position. Seven Horns of War pumps the majestic inspiration of nervous epic conjectures and continues these influences with a stern drive The strange echoes of a gothic drive ... slowly echo a painful perception, but then That Which Is Forbidden A fierce drive by vocals and music complement the majestic dusk. Snake Pit Mating Frenzy convulsive speculation continues the progressive passages, preserving the epic essence of the narrative.
Power and epic grandeur are complemented by a swift drive, it is unclear why having delved into Revel in Their Suffering this composition. Thus Sayeth the Parasites of the Mind complements with the chime of Greek echoes.
Shots, explosions, power and drive Where Is the Wrathful Sky complement the album with fierce urges, pumping up a bit of power and drive.
Painfully, powerfully and aggressively We Are Cursed continues the album. The Imperishable Stars Are Sickened deeply and painfully completes it.