April 05, 2021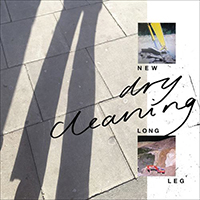 The vocals part inspires its phrases to the foreground of the Dry Cleaning - New Long Leg album's sound, which, judging by the names of the songs, wears a certain concept. Then the vocals continue to dominate the sound of the Scratchcard Lanyard track. Frightened guitar solo anticipates a pensive march of the Unsmart Lady music and vocals in a leisurely procession.
The bass guitar creates basis for the Strong Feelings song's narrative, topped with muted vocal doubts that glove unclear lace from their guess. The Leafy broken romantic vocals reflections that were broken by mysterious enemas begin with forgeous wines, then leaving the forefront in a more persistent and stubborn sound of the Her Hippo song.
The title composition New Long Leg is creating the new mood, specifying the true entity in which attention is attracted primarily incredibly long legs. It should be noted the fascinating chime of guitar riffs. But the album is also the place of unity of several different eras and genres embodied in the sound of the John Wick song.
Extremely peculiar artisticity and playfulness of the More Big Birds track creates the impression of the expansion of consciousness, bringing the echoes of cosmic streams. The intriguing instrumental A.L.C intro creates the atmosphere of the mysterious fairy tale, as if listening to the musical plate on the grandmother's gramophone. The final composition Every Day Carry of the album complements the vocal monologue by a distorted musical background.