May 07, 2022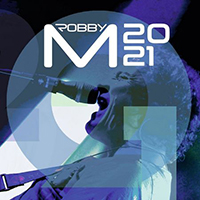 The I Send You All My Love song immediately proclaims and emphasizes the title, then in the verse develops and explains such a generous and sublime gesture. The Bad Girl track combines exaltation and outrage, beginning with sensual confessions, then acoustic guitar solos bring romantic echoes of lyrical flamenco to the sound of the Robby Musenbichler - 2021 album, combining the artistic melodism of musical passages with inspired lyrics of vocal narration. But then in the music, along with melodic charm, a breath of restrained drive appears, inspiring the melodic charm of the Everything To Me romantic ballad in the union of vocal sensibility and musical melody.
Persistently, stubbornly and meaningfully, the Don't Bother Me composition inspires the significance of its appeal, expressed in the chorus, creating an artistic background with musical improvisations. The bewitching guitar solo progressively and artistically weaves musical covers for the thoughtful Ridin On Your Wings Of Love vocal procession and thoughtful narration with hints of guitar and keyboard sparks, continuing the romantic sound with the mesmerizing melody of the Love Is No Charity ballad.
The unhurried procession of a melodic guitar solo is intertwined in a single inspired sound with the lyrical vocal reflections of the Paradise Is Already Here musical story and the bewitching sensuality of the Always Be An Angel enchanting ballad. Energetically, inspiringly and joyfully, the procession of the Hot September track brings in the spirit of joyful premonitions of the pacifying completion of the album with the Forever True lullaby musical symphony.