July 07, 2022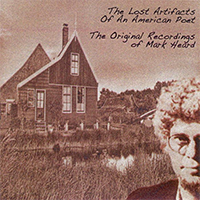 Enchanting over the guitar strings and meaningful vocal narration of The Sheep Trust The Shepherd song, emphasizing the importance of the shepherd in the herd opens the musical gates of the Mark Heard - The Lost Artifacts Of An American Poet album, opening the musical path for reflection and experience of the Jesus Loves You Just Like You composition. The Jesus Is My Help Nowadays combines a musical chime with a brooding vocal charm.
The musical chime of the acoustic guitar creates a fascinating atmosphere for vocal reflections, marching in the semantic direction of the development of the Take Me Home song, giving the guitar chime greater artistry and mystery in the epic sounds of the Call On His Holy Name composition and pushing the vocal part to the foreground of the country style of the He Is God song.
The guitar chime sets the sound of the Forty Day Cruise main motif, enveloping vocal reflections with a soft charm, borrowing persistently and persistently moving in the direction of the procession of the Missionary Pie composition. The Two Trusting Jesus ballad thoughtfully and inspiringly honors and exalts its spiritual essence, anticipating the inspired playfulness of the You Can't Hide composition, which concludes the album with a combination of hopes and anticipations.