March 27, 2021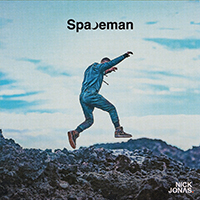 The Don't Give Up On Us song's music pulsates inspirational heartbeat, raising vocal phrases to the top of musical waves. The Heights combines the vocal mysteriousness with the atmosphere of musical twilights in which the electronic impulses flashes.
The title track continues the Nick Jonas - Spaceman album again and re-emphasizes the name, the vocal jitter turns into the dusk of long-standing memories, enveloping all the atmospheric memories of nomadic life. The 2Drunk song pumps the playfulness and charm of pleasant memories. But the desire to continue the holiday arises again and again in the sparse sound of the Delicious composition.
Vocal meditation go to the forefront of the This Is Heaven song, completing the vocal reflections with the music background. Heatless shades of the Sexual romantic ballad make a kind of influence of memories of lost love. But romanticism can enjoy the hope of sensual emotions, making the Deeper Love vocal part full of hopes and memories of pleasant moments.
The intriguing beginning of the If I Fall song creates a mysterious atmosphere, continuing such a sound in the bus tickets, but the sign of emotional inspiration in the chisels. The sound of Death Do Us Part ballad makes pacifying notes into the stylistic sphere of the sound of the album. The Nervous pulsates with a trembling vocal experiences in the final of the release.