March 27, 2021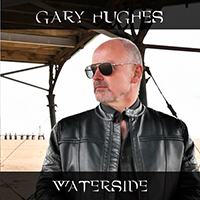 Inspirational melody of the All at Once It Feels Like Believe romantic ballad enchants together with vocal inspiration, starting the Gary Hughes - Waterside album encouraging musical atmosphere. Keyboard is brought into the sound of the Electra Glide song's the majestic artistry.
After the concerned guitar solo, the Lay Down song is rolling with musical waves with blues effects. The Runaway Damned puts forward a vocal party to the forefront of the musical image, complementing the vocal inspiration by musical artistry.
Piano and vocals dance in the fascinating dance of the Screaming in the Halflight romantic waltz. In the vocal party alternate two voices, sometimes combined in a duet. The Waterside title composition combines folk elements of sea romance with fragments of progressive complication of rhythm.
Gradually, the impudent intrigue, the music more confident and more consistent is preparing to emphasize the Video Show song's name in the chorus. The Save My Soul composition is clearly, clearly and confidently emphasizes vocal reflections, attracting the attention of the listener. Then the Seduce Me song weaves music and vocals in a bright musical stream, fascinating to follow the sparkling musical temptation. The When Love is Done song completes the album with musical inspiration of romantic ballad.