March 18, 2022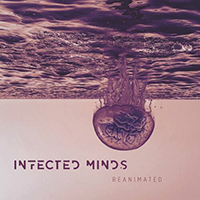 The mesmerizing Towards The Truth musical tale rolls out a musical canvas of progressive musical passages, giving the sound of the Infected Minds - Reanimated album the atmosphere of medieval epic sagas at one with an artistic musical charm. The music enchants with a twilight mystery, enveloping the vocal part of the On The Edge Of Life song with the mysterious charm of a dark fairy tale and giving the musical sound the atmosphere of dark spells with notes of light sadness and anxiety.
The soft and tender Induce Pain romantic ballad puts the thoughts and feelings of the singing lady in the foreground of the musical image, supplementing the emotional sensuality of the vocal phrases with the melodic ringing of the acoustic guitar strings. Musical passages wind dusky whirlwinds of dark drive, enticing to join the procession of the Foreign Passenger dark anthem, slowly and confidently typing the musical march in the track of the chosen path. But then a female vocal brings a sparkling note of romantic charm to the sound of the musical story.
Soft and mysterious passages give some calming detachment to the sound of the Xenomorph musical story, combining with sad meditations of the vocal part, sung by the wise and thoughtful singing lady. The Technically I Am Dead composition closes the album with a whirlwind of musical anxiety and worry, which adds a whirlwind of mystery and enigma, supplemented by gentle shivering of the vocal part, uniting male and female vocals in a duet.