July 26, 2019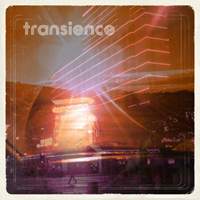 A light musical wave of inspirational thinking begins the Wreckless Eric - Transience album with the sound with the Father to the Man song, enveloping the listener in a pleasant and light musical atmosphere. Strange Locomotion, Kevin Coyne cover, makes the album a tribute to the unforgettable legends of rock "n" roll, giving vocal phrases some wise thoughtfulness.
After a light festival of wandering and traveling, The Half of It envelops you with the covers of romance, captivating you with a soft and gentle sound of an acoustic ballad. Bringing flutes to the forefront of the Dead End musical image, vocals and guitar support these musical delights with a leisurely musical narration.
Stepping confidently along the musical path of the Creepy People (In the Middle of the Night) song, the guitar and vocals dominate the bardic narration, keyboards creates a fascinating background sacrament. Tiny House continues the musical creation, displaying keyboards on instrumental bridges to the front of the composition, combining all the instruments and vocals in the chorus in a fascinating dance.
The bass guitar solo creates the musical basis for the Indelible Stain introduction, the chime of the guitar strings flashes with bright sparkles, the keyboard passages create an artistic background. California/Handyman completes the album with a fascinating romance, inspiring love confessions and enveloping you with romantic trends.