February 26, 2021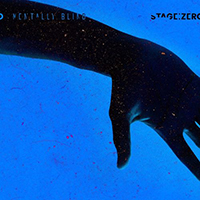 Rolling the waves of a harsh drive Somewhere You'd Never Go composition then marching a leisurely march of a solemn march, having a banner of melodic magnifies with alternating vocal styles. Starting with a romantic guitar solo, The Loop composition continues the Mentally Blind - Stage Zero album by so inspirational ballad. The intriguing intro fully supports the mystery of the One For No One vocal part.
The sound of the Xyz charming ballad entertains the romantic atmosphere and artistry of musical variations. The Saviour Self is fascinated by the waves of a harsh medium-level drive, the walled lips of the harsh musical anger calls of keyboard artistry and combining harsh, clean and growling vocals in the vocal part. Soft, gentle and thoughtful 4Am In Nowhere keyboards solo pacifies and acts as if by entering into a furious fierce of the Everything's Great composition, rolling angry musical waves, crowned with fierce vocal appeals.
Starting in the soft romantic entry, the Traces composition recreates the ballad from the diversity of musical variations, complemented by vocal transfigurations. The mystical atmosphere of fabulous mystery anticipates the progressive development of the Beyond Me musical composition. The title composition Stage: Zero completes the album mystical mysteriousness of very unexpected stylistic musical combinations in a futuristic ballad.