November 19, 2021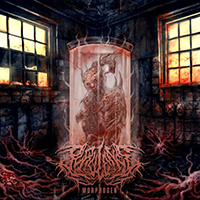 Viciously, viciously, and powerfully, the first composition is the Quarantine Born viciously fury, representing a vigorous demonstration of the hatred of the Purulence - Morphogen (EP) album.
Fiercely, powerfully, and frantically the Euphoria Through Disembowelment song brings the vocal part to the forefront of the musical image, then varying the tempo and sound.
Fury, power and anger combine in a single musical burst of sound on the Son Of Cement composition.
The rage of power and anger combine in a single burst of sound of the Sustained In Extracellular Fluid song.
The Lost In Ince track explodes with the fury of furious drive, retreating before the musings of The Onset Arboreocene Epoch song, which concludes this release with reflection and contemplation.