March 11, 2019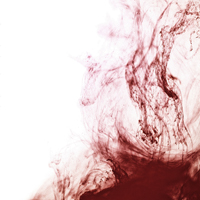 Beginning the Vidres A La Sang - Set De Sang album with a gloomy atmosphere, interlacing the hard growling in verses with gloomy threads of musical passages in the bridge before the chorus in music, then sparkling bands of melodism is ascending, anticipating the dreamy chants of clean vocals in the Els Vents Bufen A Favor chorus.
After the intriguing musical sacrament of the introduction and the muffled predictions of the prophet, the prayers of clean vocals comes to the forefront of the Emergire composition.
The unhurried ferocity of the solemn anthem Mirare De No Tornar-Me A Perdre envelops the majestic reflections of deep growling with fascinating veils of proud significance.
Mysterious lines of broken rhythm bring progressive shades to the epic musical canvas of El Mur composition, wrapping with a shroud of dark prophecies. But the guitar solo in the instrumental part gives the song a touch of romance.
The solemn ceremony of sublime inspiration develops into the main motive of the El Poble Redemptor composition, which envelops vocal phrases with majestic reflections of musical melody. Intriguing haze of the Som Pelegrins intro entangles vocal reflections in the dark sacrament, then the composition develops in pulsating rolling of the instrumental bridge complementing the style of the previous composition with progressive trends. After pensive speculations, L'orbita Del Cor hastily twirls the driving whirlwinds with sparkling melodic passages. But the vocals enters as the demonic desires and returns to the thoughtful slowness inherent in most of the compositions of the album. But the final part of the final composition is preceded by a bright guitar solo and a harsh wave of drive.