June 11, 2022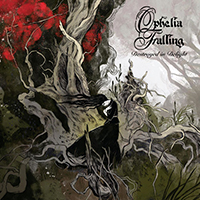 The musical passages of the Anybody's Daughter composition begin the musical narrative of the Ophelia Falling - Destroyed in Delight album, weaving for vocal narration a lace of intriguing covers. After preparations and reflections, the vocals phrases of the singing lady crowns this musical artwork.
After the intriguing mystery of the introduction, the singing lady confidently and persistently heads the symphonic charm of the sound of the Tangled song.
The sound of the Save Me composition fascinates with the mystery of musical covers and vocals reasoning.
The Destroyed in Delight title track begins with twilight obscurity, then rolling in pulsating passages of a mid-tempo musical anthem.
After a brief preparation, the Succumb to Splendour song elevates the vocal part of the singing lady to the top of the musical image.
The sound of the Witigo composition fascinates the listener - it should be especially noted that the group shot a successful and exciting video for it.
The music of the intro is intertwined with the enchanting napvs of the singing lady in the exciting sound of the Savage Love main motif, anticipating the mysterious and majestic ending of the album with the Whisper symphonic ballad.