January 24, 2022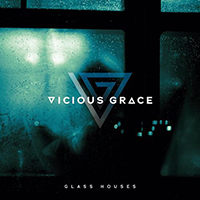 The vocals and music of the Stars Aligned song combine in an intriguing dance, opening the musical gates of the Vicious Grace - Glass Houses album. The music and vocals of the Quicksand track combines in an intriguing unity of mysterious sound, weaving together the lace of the main motif, fully manifested in the sound of the chorus. The In The Dark song brings the vocal part to the forefront of the musical image, supporting the vocal phrases with a coherent sound that comes to the fore in the instrumental bridges.
After an intriguing introduction with notes of mystery, the vocal part comes to the forefront of the Moving On musical image.
The musical canvas of the Golden Demands composition captures the confident sound of hit musical motifs and vocal pensiveness, progressively and bewitchingly intertwined in a single musical stream. The Broken Promises romantic ballad envelops the vocal experience in a blanket of melodic musical charm.
The Windows Of The Night song with its intriguing sounding intro continues with romantic sounding, supporting with musical mystery vocals meditations, bringing to the sound of the Skin Banners track a certain mystery and echoes of sensual experiences, continuing a similar stylistic facet in the progressive artistry of the Silver Lining dark anthem. The Haunted song completes the album with gothic gloom and twilight musical mystery.