April 17, 2021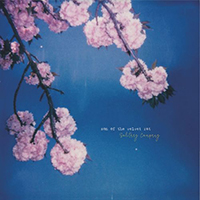 The melodic introduction anticipates the tender romance of the sound of the Alicia ballad, in which the wise thoughts of the vocals evoke echoes of memories. The title track continues the Son Of The Velvet Rat - Solitary Company album's musical narrative with a sad atmosphere, sparkling with muted violin melodies and vocals reflections that recreate the experience of unbearable loneliness. The Stardust composition casts off sadness and rolls in waves of memories of adventure, complementing the dominant male vocals with background backing vocals of a singing lady.
The music of the When The Lights Go Down song complements the haggard vocals experience with echoes of harmonica tunes and sympathizers' chants, then the harmonica with a keyboard solo comes to the fore of the musical image of the Beautiful Disarray composition, complementing the vocals joys with sparkling artistry. The pulsating steps of the 11 & 9 leisurely procession complement the chorales with hints of soul, complementing the musical sphere of the album with notes of spiritual sublimity.
The chiming of guitar strings is complemented by soft vocal experiences in The Waterlily & The Dragonfly acoustic romance. But then The Only Child vocals joy rises in the sparkling reflections of the sun's rays with an inspired ascension. The harmonica reveals the intro motives and sets the direction of The Ferris Wheel folklore ballad procession. The Remember Me song concludes the musical release story with sophisticated memories.