April 11, 2019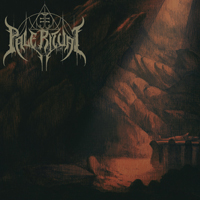 Acoustic guitar fingering passages fascinates with thoughtfulness, bringing some flamenco notes with the Fog Enshrined introduction of Pale Ritual - Acolytes album. But the rage and power of the music immediately appears as gloomy waves, combining a dark melody and diverse waves of drive into the Groaning In Circles song's sound and combining several musical styles together - even progressive trends are manifested. In the instrumental part, the music slows down, spellbinding the enchanting romanticism of the guitar solo, anticipating the rapid explosion of the final part, culminating in acoustic guitar reflections.
The introduction envelops you with romantic influences, then the vocals lend a certain severity and power, but musical trends resist this anger in the instrumental bridges. All Endless Dream composition is built on the dispute of these contradictions.
Developing the stylistic outlines of the album, music of the Path Of Glass Shards song takes the perception into imaginary distances, giving epic shades to the musical passages and inspiring the anticipation of ancient tales and forgotten legends.
Continuing epic musical appeals Fear And Fate wraps around the atmosphere of fairy tales with progressive musical whirlwinds and lends a certain uniqueness to epic musical trends. The instrumental part is preceded by vocal reflections that pose an incredible array of riddles and questions, then the instrumental solo envelops the perception by the inspired atmosphere of an incredible melody.
The stretched gloomy waves of the entry roll out slowly, then the musical passages set the notes of the main motive. However, the anticipation of its development into a complete and cohesive form remains erroneous - the final album's Ceremonial Solitude track, appears as a separate creation, as if deviating from the rest of the album, but complementing its style with its trends, developing the main motive into a single stream of musical passages.