August 03, 2021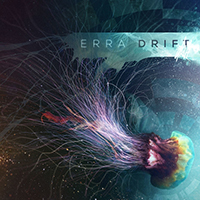 The swift of the swift of the rapid musical ascension of the Luminesce composition initially certifies the sound of vocal ascension, but then brings the fierce of vocals perturbations. The Irreversible intro's romantic guitar solo develops the romance in the introduction of the Erra - Drift album, but then the vocals with fierce screaming will bring the fierce trends, while maintaining the romantic atmosphere of musical appeals. And the newly the intro's guitars solo recreates the Skyline ballad atmosphere of bard saga, then developing the specified motives in other musical forms.
The Hourglass composition puts forward the vocal on the foreground of the musical narration, alternating clean vocals with growling. Inspiration and prefabricating appeals are combined in progressive lace of the Orchid song sounding. The awry musical inspiration of the intro's music passages sets the direction of the Drift title tracks main motive, faster under the vocal appeals.
The Sleeper inspirational musical story is intertwined with vocal appeals to the emotional perturbation of the Continuum song, then the music and vocals are intertwined in more than a romantic dance. Vocal perturbations builds the Safehaven castle of musical indignation, preceding the subsequent sound of The Hypnotist final album composition.